Cycling Canada Cyclisme https://www.cyclingcanada.ca/
Cycling Canada Cyclisme is our National Sport Organization for the organization and promotion of cycling in Canada. The vision of the CCA is to be a leading competitive cycling nation by 2020, celebrate enhanced international success, increase national participation and host world class events. Specifically, the track program has seen drastic changes recently under the National Track Head Coach, Richard Wooles, direction by creating a comprehensive team program to develop talented riders into Olympic champions.
Sport Canada https://www.pch.gc.ca/eng/1268160670172
Sport Canada's purpose is to help Canadians participate and excel in sport. As part of the Department of Canadian Heritage, Sport Canada strengthens the unique contribution that sport makes to Canadian identity, culture and society. This is achieved by enhancing the capacity and coordination of the Canadian sport system, encouraging participation in sport and enabling Canadians with talents and dedication to achieve excellence in international sport.
Cycling BC www.cyclingbc.net
Cycling BC is the provincial governing body for the sport of cycling in British Columbia. They represent the full range of disciplines including Road, Track & Cyclo-cross, Mountain Biking and BMX. Richard Wooles is the Provincial Head Coach and Director of High Performance for Cycling BC. aim is to run the best high performance cycling program in Canada, on par with the best in the world, to identify and support talented cyclists from British Columbia in their pursuit of National and International success, and to have riders reach the podium at National, World, and Olympic level.
Canadian Athletes Now Fund www.canadianathletesnow.ca
CAN Fund is a not-for-profit organization devoted solely to raising direct funds and awareness for Canadian athletes. They have created a vehicle that connects Canadians directly to the athlete's journey and their success. CAN Fund is the only organization in Canada that with each donation you find out the name of the athlete you have directly supported and receive a tax receipt. They provide Canadian athletes with the opportunity to focus on success instead of focusing on unnecessary financial hurdles. Donations go directly to Canadian athletes to support their training, coaching, nutrition, team fees, travel and basic living expenses. I am a proud recipient of the CAN Fund!
LOOK bicycles www.lookcycle.com
A high performance bicycle and accessory maker from France, LOOK are the Formula 1 bicycles of velodromes with countless victories in the World Championships and Olympics. Aerodynamic profiled and fast, their track frames are precision instruments that have been developed with the best track riders on the planet to respond to the power and extreme rigidity required to perform in this realm. Thanks to the CCA partnering up with LOOK, I have been given the opportunity to ride the 596 TRACK frame. It is the most amazing machine I have ever taken around in circles.
Rocky Mountain Bicycles www.bikes.com
Rocky Mountain Bicycles is a Canadian bicycle manufacturer based in Vancouver, British Columbia. The company was incorporated in 1981, its name a reference to the mountain range that stretches from eastern British Columbia to the southwest United States. Rocky Mountain bicycles are widely used by professional cyclists, such as Canadian mountain bike pioneers, Alison Sydor and Geoff Kabush. Their road bikes share the same commitment to quality, simplicity, and performance that their mountain bikes do. They took what they learned from making the finest mountain bikes and translated that into a line of road bikes that any roadie will drool over. Not bad for a little bike company born in the basement of a Vancouver BC bike shop, eh? I am riding the Solo 90 RSL on the road and proud to be representing a local company.
Roberts Carbon Fiber https://www.robertscomposites.com/
At Roberts, they have been asked to build many things other than windsurfers and kiteboards. From racing wheelchairs for Canadian Paralympic racers, to specialized parts for racing boats, even medical innovations like knee adjustment support tables. If you have an idea that needs a composite part manufactured, give them a call – they're here to help. Thank you to Rob for being our very own personal carbon fibre specialist! Check out my team pursuit bars here
.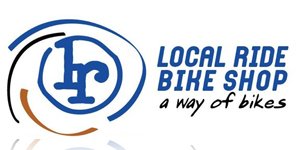 Local Ride Bike Shop www.localride.ca
Local Ride Bike Shop is your source for anything cycling! They carry everything from the high end road racing bikes to comfortable city cruisers. Their experienced staff are always happy to help you find what you're looking for. They also have a full workshop with qualified mechanics, who have all the skills and tools needed to keep your bicycles running right, so all you have to worry about is pedaling! Thank you Barry and the Local Ride team for your enthusiasm and always keeping my bikes in tip-top shape.
Movéo www.Movéo.ca
The first clinic on the North Shore to bring together health professionals from various fields into one team to provide exemplary service in rehabilitative and preventative care. Movéo ensures each client receives the right kind of treatment at the right time. You can find physiotherapists, chiropractors, massage therapists, ART® providers, athletic therapist, acupuncturist, orthotists, and functional trainers. I have been working with Dr. Jenn Turner (BPHE, DC, ART®, CPTN-CPT, CCSS(C), Chiropractor & Certified ART® Provider, Director) since 2009 and she is, hands-down, the best practitioner I have ever worked with. She works with the Canadian National Road and Track teams as well as professionals, such as the Sky Pro Cycling Team. I highly recommend her for athletes and all other people alike.
ISM https://www.ismseat.com/
Ideal Saddle Modification (ISM)
I am very excited to have partnered with my favourite saddle company, ISM. I would not be able to get quite as aerodynamic as I can on my track pursuit or road time trial bike if it weren't for their revolutionary design and technology. I am able to sit comfortably in a very uncomfortable position. Check them out...you'll wonder why you didn't try them sooner and your 'important' parts will thank-you! I am riding the Racing II on my track pursuit bike and the Time Trial on my road time trial bike.

Bont www.bont.com/cycling/
Bont is an Australian inline, ice, and cycling boot and shoe company. Their shoes are all handmade using the finest carbon fibre, foam, and resin. Their shoes are heat moldable so they can be fully customized to each and every foot. I am riding their T-1 track shoe . They are light, incredibly stiff, and the lace-ups ensure a snug fit. I am impressed with the attention to detail in the manufacturing of this shoe and would highly recommend it if you are looking for the perfect track cycling shoe.
AthletesCAN www.athletescan.com
This is the association of Canada's National Team Athletes. Thanks to AtheletesCAN and Bell Athletes Connect, I have been generously provided with access to a free cell phone and air time. Now I can stay in touch with my coaches, fellow athletes, friends and family over the phone through voice, SMS text messaging and mobile video. This is so important as I am constantly on the road and I use my phone to keep in touch with loved ones.
Skinetex https://skinetex.com//
A professional grade kinesiology tape founded and based out of Vancouver, B.C. I have used many different types of kinesiology tape for treating and preventing injury on the bike, relieving pain, and supporting my muscles and joints on and off the bike. Skinetex has by far the best quality with its breathable, hypoallergenic, and latex-free cotton tape. It is water resistant and lasts up to 5 days or more. No more messing with pre-cut strips that don't allow for personalized sizing and application. They are also a proud partner of AthletesCAN. Try them today!

Beelites www.beelites.ca
They are a family run business that grow different varieties fruit. Their mission and passion is to provide you with truly natural products that are made only with real ingredients that are safe for all living things and a joy to use. In addition, raising awareness of the many benefits of using responsibly handcrafted natural products. Their truly natural products are biodegradable, cruelty free, locally sourced, minimally packaged, and do not contain synthetic fragrance oils, preservatives, petroleum products, FD&C colorants or dyes, or any other harmful chemicals. Fired Up is their line of all-natural sports lotion and oil. Key products I use are their Chamois Cream, Hot Balm, and Recovery Massage Oil.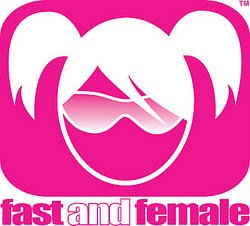 Fast and Female https://www.fastandfemale.com
Empowerment through sport. That is what Fast and Female is all about. I am honoured to be an ambassador for this organization. I have spent my life building a career in sport and I hope to give back to what has changed me and my life for the better. I hope I can be a positive role model for our female youth and inspire a generation. Fast and Female Mantras: Spread the love- Get as many girls hooked on a healthy and active lifestyle. Dominate the world- Rejoice in the possibility of being leaders in all we do.
Race Clean www.canadian-cycling.com/cca/race_clean
These words directly address and recognize the importance of fair play, clean sport, and the obligation racers have to compete within the rules. It is this hope that all Canadian athletes respect the rules which include not using prohibited substances or practices. These words hope to promote a more personal and internal motivation for clean sport. No matter what the accomplishment, I hope that athletes can look at their results with pride and never have to ask what they could have achieved themselves.

My Family
From the beginning, they have always been my #1 Fan. Because of their generosity, love, and unconditional support, I have made it to where I am today. They are an integral part of what I do and I cannot possibly thank them enough with words. Seeing them for the first time in the London 2012 velodrome stands will remain one of the greatest moments of my life.